KiwiRail
Back Again... July 1-19, 2008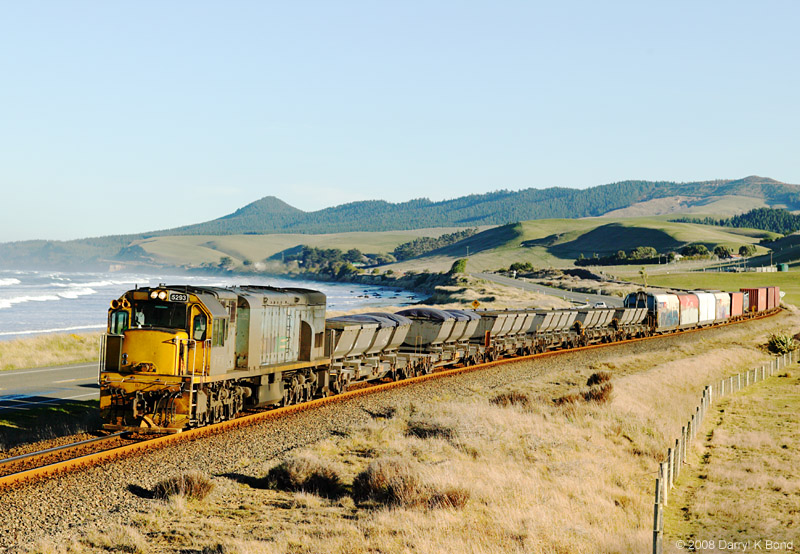 Why? Why not.
More of the same but different: Feb-April 2008 pics
---
Ups and downs: a poem from the Interislander
Hi there,
Wish you were here,
Here on this ferry,
Where I was merry,
But now I am merely; trying not to vomit;
On it.
---
Click on a thumbnail pic at left to view the image here.
All digital images by Darryl K Bond. Feel free to use for non-profit purposes provided you credit the photographer, provide a link to here and let me know! All are approx 100-300 kb jpeg files.