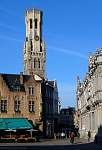 The iconic belltower was a short walk from our fairly cheap hotel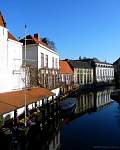 Early morning canal view. Get up early before the tourists arrive by the busload!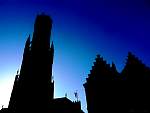 Belfry silhouette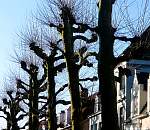 Stunted trees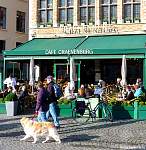 Cafe life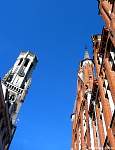 The best preserved medieval town in Europe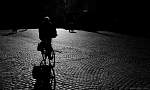 "I've never come this way before." "Must be the cobbles."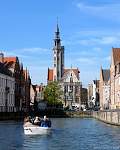 Called the 'Venice of the North', the city has an extremely well preserved old town centre with plenty of canals. Somehow both WW1 and WW2 left Bruges intact.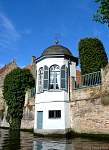 Touring by boat on the canals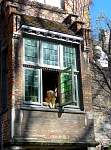 If you have seen the film, you'll be pleased to know that this fellow really exists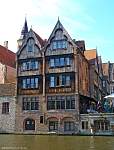 Most buildings are brick, but this is a rare wooden number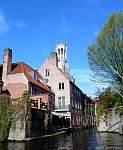 Looking back to the Belfry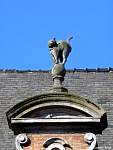 Cat ornament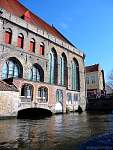 Old hospital, now a museum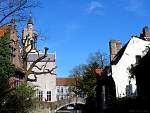 Impressive number of bridges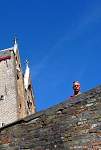 Unimpressed by bridge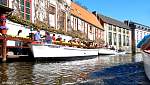 Canal by the big tall pointy church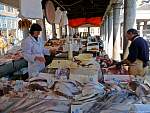 The fish market (obviously)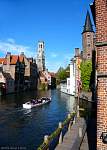 One of the iconic views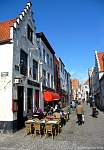 Flemish stepped roof facades have been popular for the past few hundred years...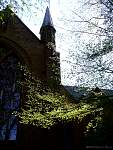 The Kon Astridpark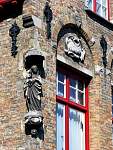 Building details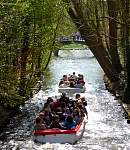 Fancier tour boats than ours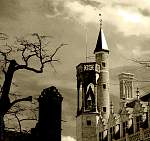 Mmmm, turrets. I just love turrets.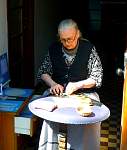 Where Belgian lace comes from. Well, it probably comes from China now.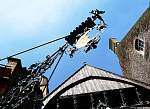 Gruuthuse museum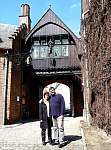 Gruuthuseing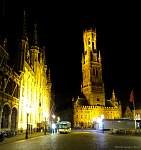 Ze Belfort at night with the post office at left in Markt Square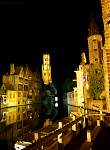 There's that scene again, this time after many beers. I'm surprised this shot is in focus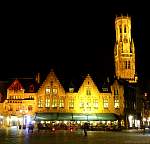 Burg Square

Mmmmmm. Belgian waffles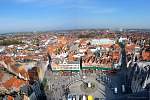 Badly stitched view from the Belfry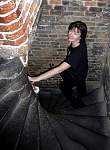 The well-worn Belfry staircase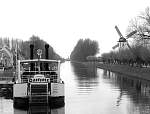 Next morning we went on a boat ride out to Damme, one of the tiny towns on the canal that leads to the sea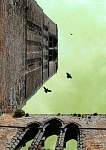 Old church at Damme. Not sure if the birds were holding that formation especially for me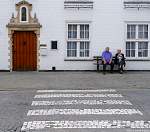 Damme locals. Such witty captions.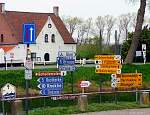 Now that is well signposted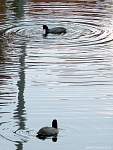 Duck standoff

Stone grinding wheels inside the restored windmill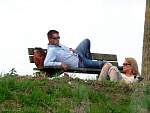 Snapped lounging by the side of the canal through the boat window on the way back. Very stylish these Europeans.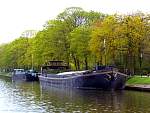 Old canal boats, now houses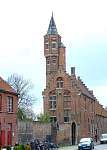 I wish my house had turrets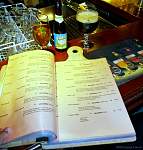 At the aptly named Cambrius ('King of Beers') bar which has 400 of the 800 Belgian beers on tap. And remember that Belgium is about the size of the Petone Esplanade. This is the telephone directory sized list of available beers, sorted by name, type, alcohol content etc. We went to Bruges with our neighbours Nancy and Steven. He getting glares from her after (for a joke) ordering the most potent beer on the menu at about 13%, only to see it arrive in a 750ml bottle with a 35 Euro price tag. I don't much like beer, but managed to survive on the Lambic beers and the fruity flavoured ones -all they needed was a cocktail umbrella. Each brewery has its own style of glass too.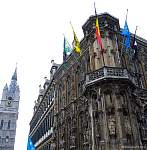 Gent/Ghent is really nice day trip too. I would show you more if the little Panasonic camera we had with us hadn't run out of batteries... Skip Brussels except for the Grand Palace. Not bad for a long weekend eh?