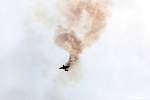 Stall spin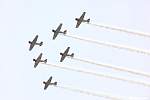 Geico Skytypers - T6/Harvard/SNJ aircraft. As a kid I remember these flying around at Wigram in Christchurch (NZ) in the 1970s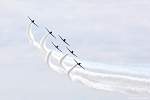 T6s banking

Making crosses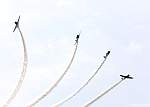 Breakout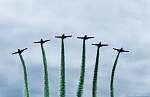 Weeds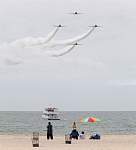 Beach views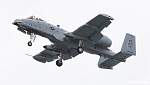 A10 Thunderbolt flyby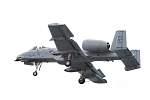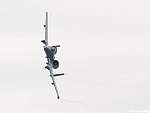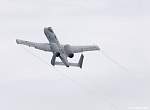 Pretty maneuverable for an 11 ton flying tank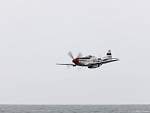 P51D Mustang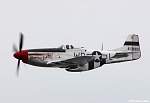 Nice prop work, Mr Bond...On the full size pic you can read "Bob Baranaskas" under the canopy, an airshow pilot killed in a P40 Warhawk crash near the TWA flight 800 memorial not far from our house in 2009.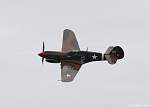 P40 Warhawk/Kittyhawk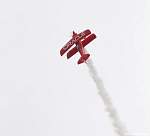 Sean Tucker in the bright red Oracle machine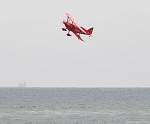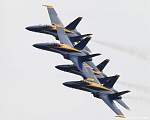 Navy/Marines demonstration team the Blue Angels with their F/A-18 Hornets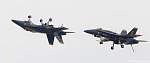 I thought they would be ok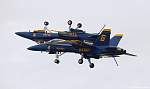 But they were really bloody amazing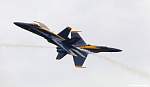 Don't cross the streams... incredibly lucky catch as the planes are each coming in at just under the speed of sound. Great noise...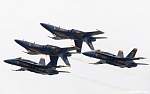 Supposedly 18 inches of clearance from wingtip to canopy...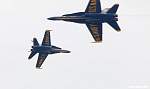 Zoom, zoom, zoom

Aces high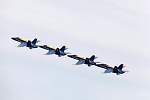 Lineup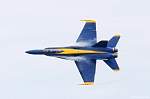 Water condensation on the strake vortices (isn't the internet amazing) during a turn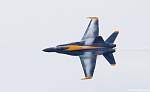 And over the wings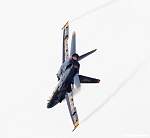 Banked turn with afterburners engaged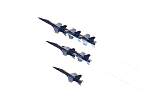 All 6 of the planes together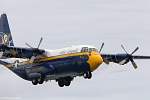 Fat Albert, the Blue Angels Hercules support plane - love them prop trails...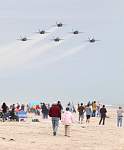 Over the beach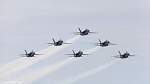 Delta formation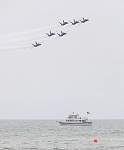 Nice view from there...

The Fleur de Lis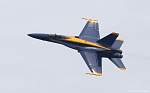 Flyby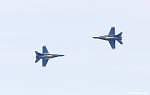 Another high speed cross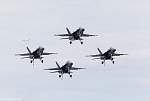 Diamond formation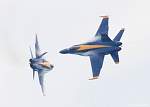 Opposing turns
Airshow 2012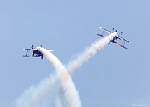 The practice day started a couple of hours late due to thick fog, but things eventually got started with some smoke trailers and acrobatics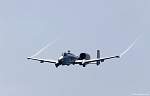 But I just want to see the jets and the WW2 bombers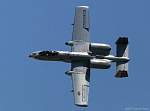 Warthog flyby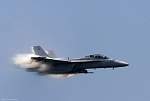 Superhornet fast pass. There was supposed to be a F22 Raptor at the show, but they were all grounded a few days before for safety reasons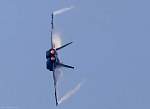 Banking with afterburners lit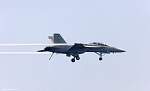 The simulated carrier landing. Of course they don't actually land in the sea...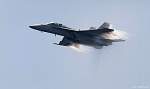 Another fast pass with plenty of water vapour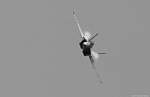 Comin at ya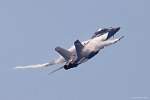 Built in fog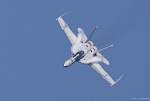 Coming down to see us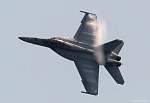 Wing vapour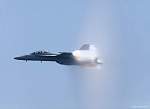 Sonic boom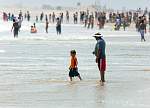 Playing in the surf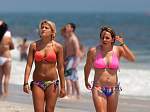 It's not all beer and skittles you know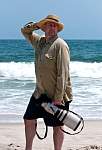 Beach attire for the less glamourous.

Alas perhaps due to the weather, the bombers and WW2 stuff didn't strut its stuff on the practice day...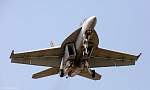 ...So next day on the way back from the city I hang out at Republic Airport where the planes hand out for the weekend. Here the Superhornet comes in to land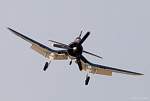 Corsair on approach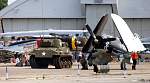 The corsair with wings folded and a bloody noisy Sherman tank (shot through a wire netting fence)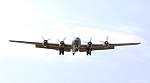 And this is what I wanted to see. Well, really what I wanted to see was the B17, but the last flying B29 in the world will have to do.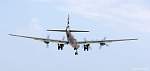 Fifi coming in to land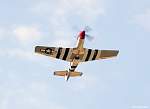 I got taken by surprise by this Mustang taking off. Them things are fast.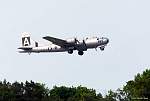 A last evening liftoff for Fifi before I head home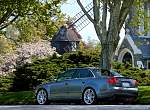 Easthampton windmills. Not a plane.