China Steam
Nov 6-10, 2004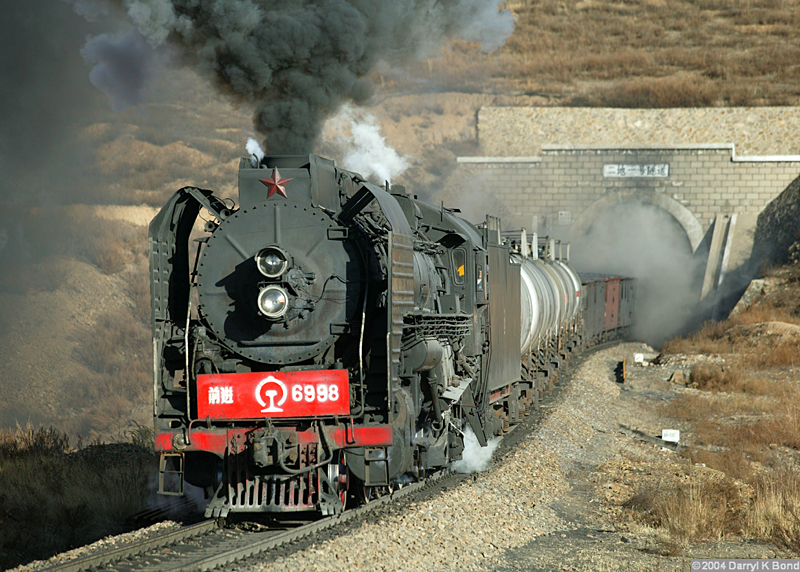 The JiTong Railway is the last bastion of mainline steam mountain railroading in the world.
Since it opened in 1996, the line has been sought out by hordes of train nerds from all around the world due to its photogenic scenery, broad curves, impressive earthworks, towering viaducts ...and steam power complete with semaphore signals.
News that diesels were displacing steam meant that it was now or never, so I managed to hook up with a Globe Steam trip led by Peter Patt for a few memorable days in the mountains of Inner Mongolia.
Although there was hardly any snow and only half of the trains were pure steam, it was still a great trip. Now, can I get back in February...
Click on a thumbnail pic at left to view the image here.
All digital images by Darryl K Bond. Feel free to use for non-profit purposes provided you credit the photographer, provide a link to here and let me know! All are approx 300-600 kb jpeg files.