The End
Daban, November 26-27, 2005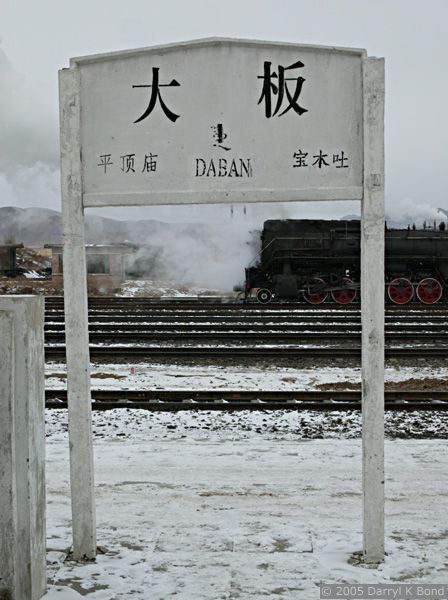 I'd hoped to get back to the JiTong line once more but had to pass on several trips due to work commitments. When a window finally opened, it was too late except to watch the last of the fires go cold at Daban. I was hoping a few daylight trains would remain steam hauled but this didn't eventuate, so rather than hanging around a week for the official end-of-steam celebrations, I headed home.
Click on a thumbnail pic at left to view the image here.
All digital images by Darryl K Bond. Feel free to use for non-profit purposes provided you credit the photographer, provide a link to here and let me know! All are approx 300 kb jpeg files.