Tehachapi 15 - May 2006
A handful of pics taken during a tiny stopover on the way back from NZ.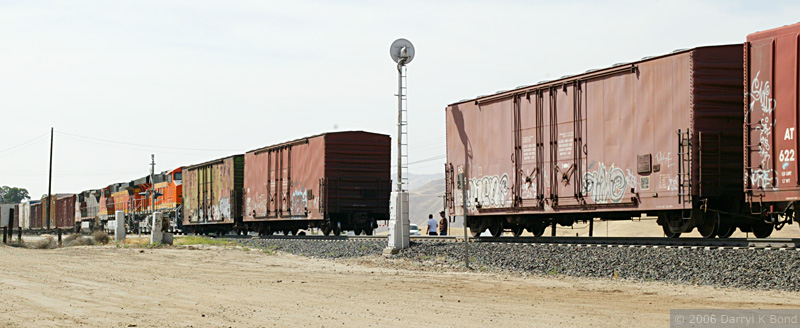 Trains: fragile.
Weather: fair-to-hazy.
Luxo factor: over the top: bonus Hertz Landrover LR3.
Click on a thumbnail pic at left to view the image here.
All digital images by Darryl K Bond. Feel free to use for non-profit purposes provided you credit the photographer, provide a link to here and let me know! All are sub 300 kb jpeg files.