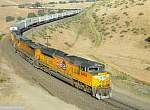 A cleanish UP piggy-backer approaches tunnel 2 in the late afternoon light with an ACE up front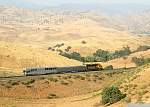 Inspection train time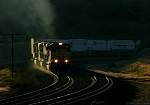 The UP train again at Cable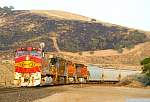 A BNSF train descends into Bealville with a scorched hillside above tunnel 5 as a backdrop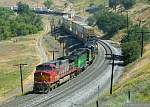 Cable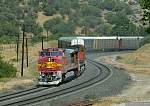 Cable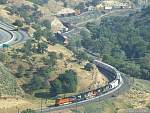 Cable (haze)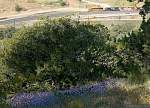 Cable (flowers)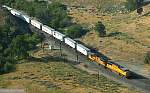 Cable. This is getting monotonous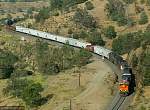 Between Marcel and the loop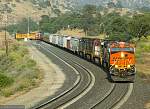 Woodford

Clear Creek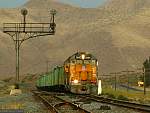 UP work train in the late light approaches the crossovers at Sandcut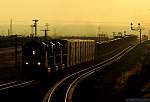 After the blockage clears, a parade of trains heads east from Bakersfield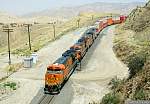 A tasty BNSF train approaches Tunnel 5 from a slightly different angle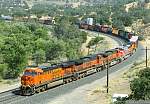 Another decent train led by a BNSF wedgie coasts through Woodford. Another slightly different shot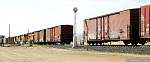 Then I head up and wait above tunnel three for the downhill above and as an opposing train roars uphill below me it goes into emergency, so I head back to investigate.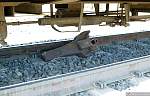 I don't think this is supposed to be here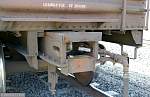 Pop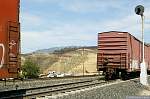 Waiting, waiting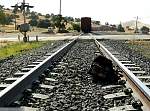 The back half of the train reverses to clear the road crossing and shortly afterward, the memorial day railfan circus of 15 cars arrives. So I guess that's the end of this trip. After an eternity, the entire back half heads slowly back to the Allard crossovers a mile behind it and then forward to drop the car into the siding in the right of this pic. If this was my model railroad, I'd have run the top half up to Cliff, tied down the second half, uncoupled and run the helper locos plus the two cars ahead 50 yards ahead, backed into the loop and dropped the car off in the siding, picked up the back of the train and taken it up to Cliff to join the front half. And I wouldn't have taken two hours to do it. Then, I don't have rules or unions to deal with in N scale...