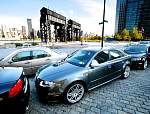 Pre-gathering photo shoot on Center Bvd in Brooklyn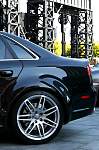 Black butte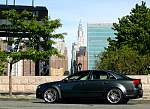 The former Daimler building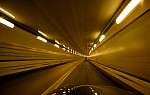 With Milltek and custom exhausts ahead, I could hardly hear myself think in the Queens-Midtown Tunnel. My car sounds so wimpy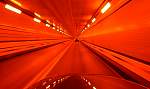 Now you're just dicking around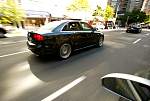 Fluffstorm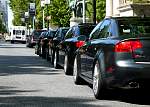 The lineup forms in front of the Museum of Natural History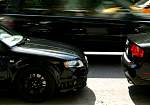 Evil's weekend car.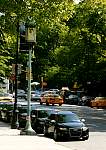 The Gathering is near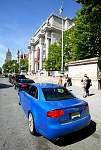 Oooo, a blue one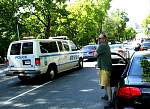 Uh-oh... The cops liked Edward so much they stopped traffic and let us make illegal u-turns en masse. Not enough to give us a motorcycle escort though. Must have been the shorts.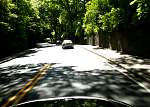 Whee! Note to self: camera on tripod with remote release through the sunroof only works until the first corner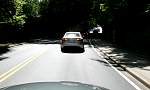 Buzzing through Central Park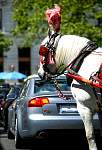 Hey, is that an RS4? How many horsepower? Mind if I urinate buckets-worth right here beside you?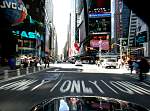 RS4s only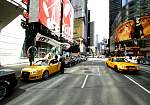 Look again, it's not two taxis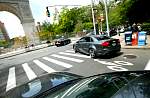 DB about to take the racing line to the apex as soon as he pulls the camera back through the sunroof.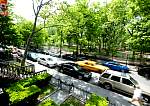 People that you meet in your neighborhood. Today's program bought to you by the letters R, S and the number four...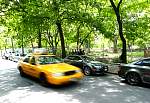 RS4 street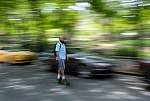 Even cooler wheels.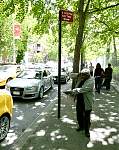 Wild about Audis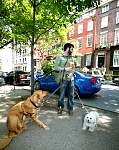 Doggy style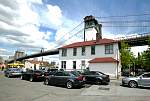 Down at the Brooklyn Bridge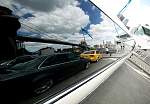 View from the limo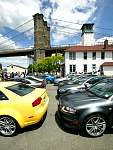 The Audi Collection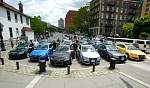 All the cool people. Pic by JeffAhn.