Tehachapi 1
April 1998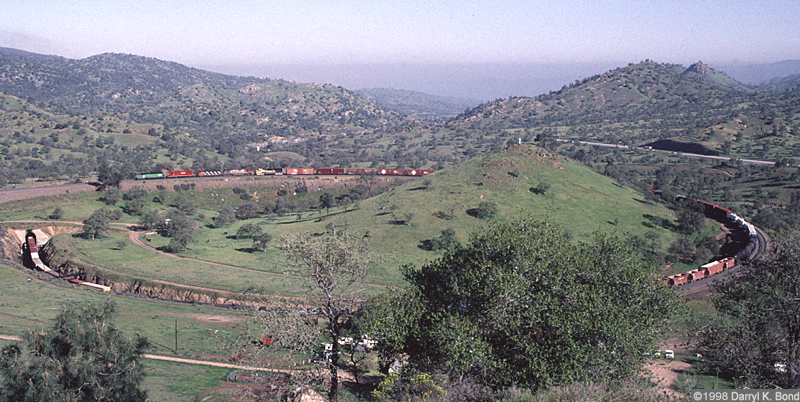 In April 1998, I was lucky enough to swing a night in LA on the way back to Sydney from a work trip.
Instead of staying in the city, I hopped in a rental car and motored north to Mojave, near the famous Tehachapi loop. Despite the $18 a night Terminator-style motel next to the highway and rail line. I got a few minutes sleep. Up at sunrise the next morning I saw 6 or 7 trains until the line closed at 9am for maintenance. Wow! Hooked!
I then headed across to Cajon Pass. For some reason I don't think I ever got that film developed... wonder what happened to it....
If you haven't seen it yet, check out the Tehachapi railcam at Trainorders.com
Click on a thumbnail pic at left to view the image here.
All images from ugly Ektachrome 200 slides by Darryl K Bond. Feel free to use for non-profit purposes provided you credit the photographer, provide a link to here and let me know! All are approx 300-700 kb jpeg files.