Tehachapi 13
May 27 - 29, 2004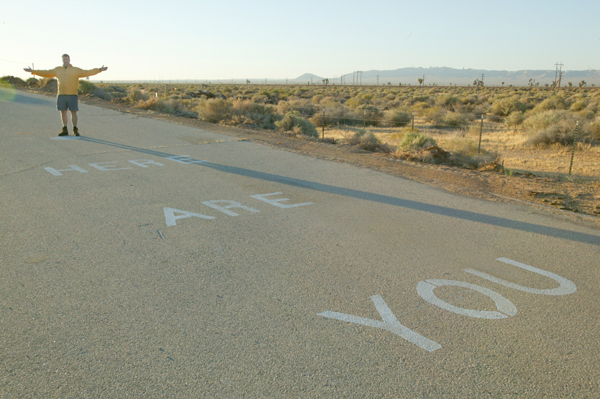 Desert Humour.
Weather: from bleah to ok
Trains: traffic jam conditions
Rental car factor: weird - Buick Rendezvous
Fun factor: high, thanks to a Route 66 side trip
Click on a thumbnail pic at left to view the image here.
All digital images by Darryl K Bond. Feel free to use for non-profit purposes provided you credit the photographer, provide a link to here and let me know! All are approx 300-600 kb jpeg files.