Tehachapi 14
August 26 - 31, 2005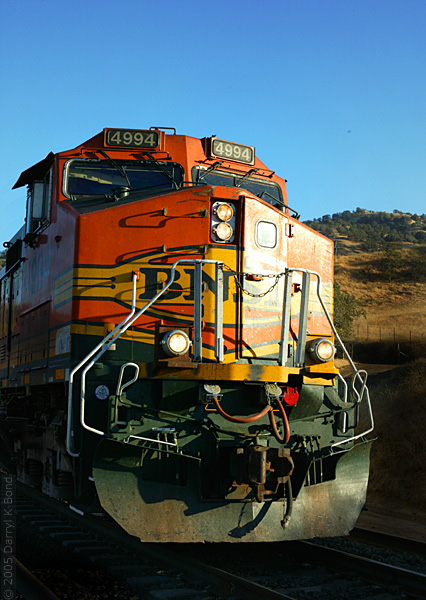 Weather: Eggselent
Trains: Scarce
The promise of a one day stopover from His Eminence the Rt Hon RNZAF SqdnLdr Hopley in Los Angeles sounds like a good excuse to pop over to railfan paradise for a week.
A week might sound like a long time to be out and about taking pictures of trains, but in hindsight, it was a good call. With several patches of intense trackwork being done, the line was basically shut down for most of the day, and an absence of trains doesn't really help you take pictures of them. At times there were floods of trains outside the maintenance windows. At times there weren't.
Still, whaddyagonna do.
Click on a thumbnail pic at left to view the image here.
All digital images by Darryl K Bond. Feel free to use for non-profit purposes provided you credit the photographer, provide a link to here and let me know! All are sub 300 kb jpeg files.