Tehachapi 3
August 26-29, 1999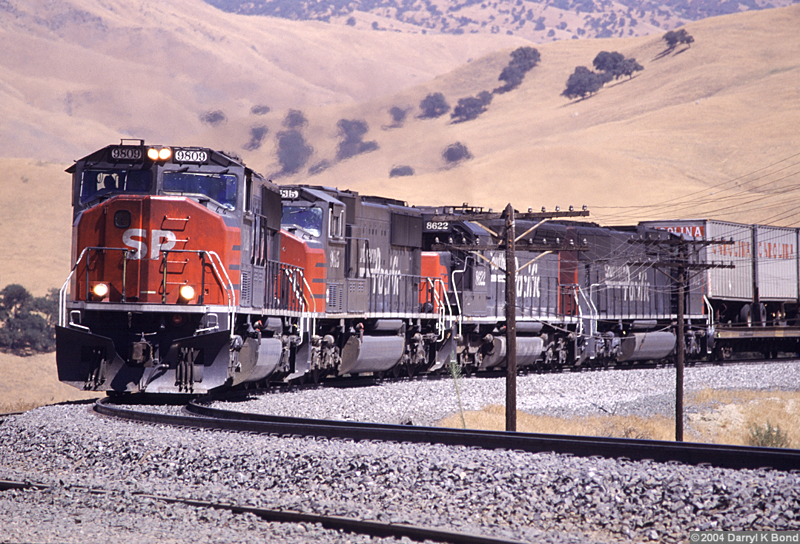 Thanks to a work conference in Las Vegas, my third pilgrimage to Tehachapi took place on Thurs 26 to Sun 29th of August 1999. Here are some of the trains seen.
Highlights were seeing the last SP SD40 Kodachrome (also a lowlight when the shots came back) and a coil train with distributed power split in half. Weather was fantastic.
Click on a thumbnail pic at left to view the image here.
All Fujichrome 100 images by Darryl K Bond. Feel free to use for non-profit purposes provided you credit the photographer, provide a link to here and let me know! All are approx 300-600 kb jpeg files.