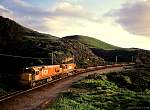 DX 5431 and DF 6006 at South Junction as the sun sets

DX 5431, DF 6093 and DC 4064 illustrate the mainline loco classes of the era at Wellington. Despite their frequent occurrence in these pictures, DFs weren't super common below Hamilton in the early 90s, just as DXs weren't so common up there. Sometimes if the DXs on the passenger trains died, we'd be sent a DF, and I guess we went out and chased them when they were around. Remember those old Railfreight Systems utes?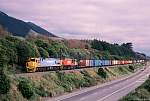 And here's another one - DX 5483 and DF 6093 near Te Horo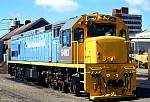 We'll deduct some points for poor light on the nose, but other than that, here's a half-decent clean roster shot of DX 5483 in her new blue New Zealand Rail getup at Wellington depot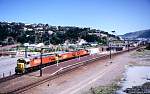 Treble DXs 5500, 5097, 5304 running wrong line at Paremata due to trackwork on the northbound line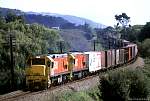 And here are those two lead locos again on another day near Waikanae

Tasman liveried DF 6133 hanging out at the depot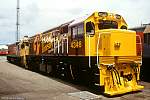 Brother 4346. I don't think I ever saw this one on a train.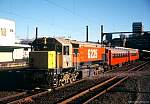 A rare DF working - 6225 on the Masterton train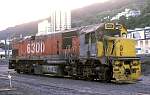 As we used to say in our model railway clinics: weathering is crucial.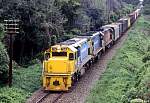 North of Otaki, 7158-4162-5195 on the 15 of October 95

Freshly prepared DXR 8007 and DC 4830 at Hutt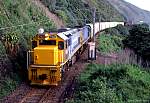 DFT 7160 and an unbranded DX that is awaiting the launch of the TranzRail brand on 15 Oct 95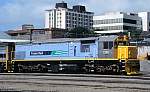 Another poorly-nose-lit roster of DFT 7200 in TranzRail guise in Nov 95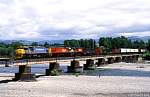 Triple 7158-5356-4375 on the Otaki bridge with train 220 on 31 Dec 95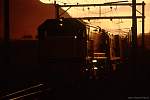 DF 6283 and a DX in last light at McKays Crossing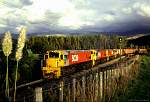 Keith Archibald suggested we try for one more shot of the 7th of April 91 Easter Quad at this spot north of Ohau, and although I wasn't that keen to go further I wheeled the car onward. At the last minute the clouds parted to give us some light and I snapped one of my favourite shots from my time in Wellington.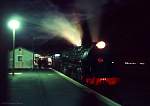 On the same day, Ka 945 paused at Waikanae. What a day - two quads and a steam excursion...7 April 91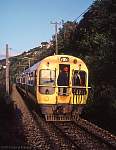 In the early 90s, a Ganz went on a trial run up to Johnsonville to test clearances, and somehow we ended up riding along. Here being pushed by a DSC and approaching tunnel 1, you can see three small blocks of polystyrene halfway along each car. Presumably they have fancy computers to do this now. From memory they had the airbag suspension partially deflated for the trip and it was probably the slowest trip ever made up the line!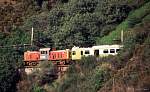 A shot from across the Ngaio Gorge of exhaust scrubber equipped DSC 2285 pushing the Ganz. I'm pretty sure we were on the train and walked down from the Wadestown loop and up to get this shot. But then again I don't even remember what I had for lunch today.