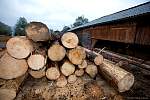 If you ever wanted to know where wood comes from...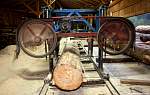 The log gets sawn into boards thus...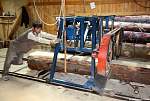 ...by a human pushed bandsaw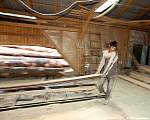 The boards are removed and...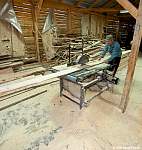 ..then run through a table saw to remove the rough sides (the bark and rounded edges)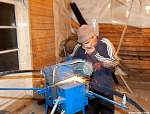 The neat bandsaw blade sharpening device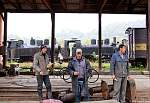 Meanwhile, back at the depot, we catch the tail end of a casting call for the new Guy Ritchie movie - Lock, Stock and Two Non-smoking Locomotives. Or maybe we just caught them trying to nick off with that drill press.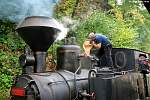 Refilling with sand. Mariuta is an 1910 Orenstein and Koppel 0-8-0, that is a 2-6-0 today due to a broken coupling rod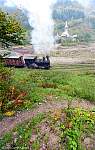 Above Valea Scradei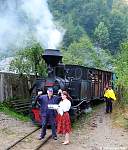 A nice surprise for David's 61st birthday (the champagne, not the girl)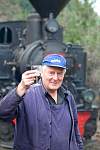 Cheers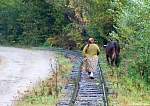 And the winner of 'Man who looks most like his dog is...'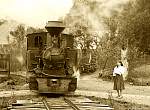 Sayin' goodbye to my baby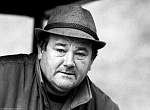 At the shop stop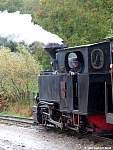 Its raining again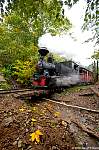 But sometimes, the inability to get the obvious easy shot forces us to try silly things that occasionally work out pretty well. I got absolutely soaked taking this, but it was worth it to get something different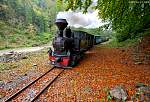 A carpet of fallen leaves
Distance peg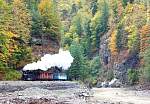 Around the corner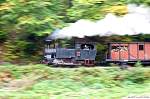 Racing along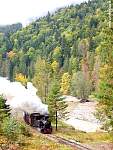 A nice spot beside the river where we had two runs - one had steam only, the second had off-and-on exhaust plus too much whistle - you can't win.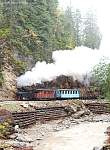 Log embankments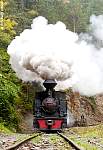 Bearing down - that's one way to deal with those annoying train photographers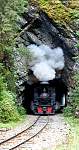 Bursting out of tunnel #1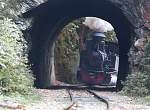 Tunnel #1 part 2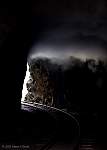 Tunnel #3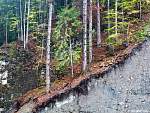 Cross section of the planet you call 'Earth'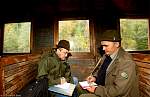 Transcribing logging records. Note those comfy wooden seats.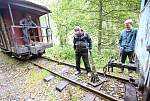 Hmmmm, our coupler seems to have fallen out...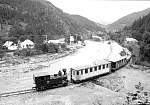 Riverside view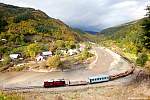 Of course there was some sun when the diesel arrived. Monster train this - something like 24~26 wagons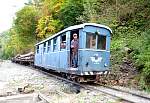 And even the railcar bought some logs home